CRLA Turns 50
Posted By Kevin R. Johnson, Jun 17, 2016
Happy birthday from one 50-year-old institution to another!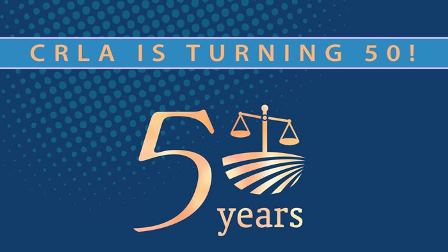 Just as the School of Law is marking its 50th anniversary, California Rural Legal Assistance (CRLA) is also celebrating its Golden Anniversary! CRLA is hosting a series of 50th anniversary events across the state, including one tonight in San Diego.
We have a long tradition of alumni going to work at CRLA. Professor Emeritus Cruz Reynoso was its director. Its current Executive Director, Jose Padilla, sometimes refers to King Hall as CRLA's law school.
CRLA was founded in 1966 to provide legal help to people living in rural communities. Today, CRLA has 18 offices across California.
Happy anniversary, CRLA!