Commencement 2014
Posted By Kevin R. Johnson, May 19, 2014
Friday was a special day at UC Davis School of Law.
Hundreds of graduates, faculty, staff, family and friends gathered at the Mondavi Center for Commencement 2014.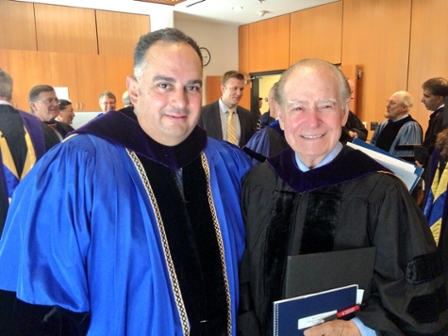 Commencement Keynote Speaker John Perez (Speaker Emeritus of the California State Assembly) and Hon. Cruz Reynoso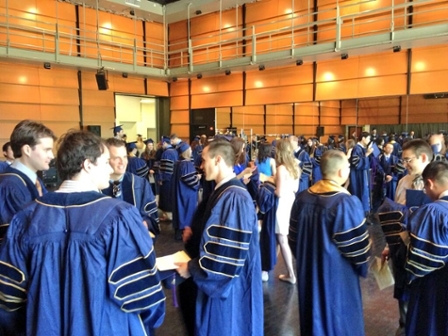 Graduates, dressed in commencement gowns, await the start of the ceremony.
Coming soon to the law school web home page: a news article, video, and photo gallery from Commencement 2014.
A few hours before the Class of 2014 Commencement, Professor Richard Frank, with Professor Chris Elmendorf at his side, presided over the Environmental Law Certificate Ceremony in the King Hall courtyard. This year, 14 students -- the most ever in King Hall history -- received this certificate, which goes only to dedicated studies who complete a rigorous environmental law curriculum. The stories of each of the students were inspirational and made me proud to have such amazing socially conscious students.