Catching Up with Stacey Lee '96, Author of YA Novel "Under a Painted Sky"
Posted By Kevin R. Johnson, Jan 26, 2016
Stacey Lee '96 is a King Hall grad, former Silicon Valley lawyer, and now author of the acclaimed Young Adult novel "Under a Painted Sky."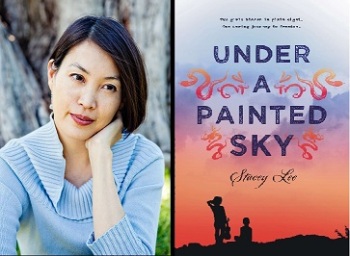 Here's an excerpt from Stacey's recent interview with Her Campus.
Her Campus: You went to UC Davis as a grad student and got a degree in law! Can you tell us about your experience with that, and how you made the transition from law to writing?
Stacey Lee: UC Davis King Hall School of Law was an amazing experience. As an extreme introvert who likes to sit at the back of the room, I was a bit of a fish out of water and I lived in constant fear of being called on in class via the Socratic Method. What I didn't expect was how law school would sharpen my writing. Adverbs and adjectives are scrutinized very carefully. For me, that translated to clean, tight prose.
Thanks for the kind words, Stacey! Associate Dean Madhavi Sunder says she's going to buy "Under a Painted Sky" for her daughter.
To learn more about Stacey Lee '96, visit her author website and follow her on Twitter @staceyleeauthor.