Campaign Season and King Hall
Posted By Kevin R. Johnson, Oct 11, 2010
With less than a month before the November election, campaign season is in full swing.  Here are a few dispatches from King Hall-ers on the campaign trail…
Victoria Hassid '10, last year's LSA President, contributed this blog entry for the Jerry Brown for Governor campaign website: http://www.jerrybrown.org/blog/turning-passion-action.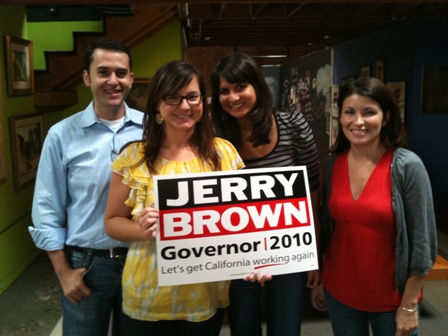 Victoria Hassid '10 (right, in red) stumps for Jerry Brown.
During the gubernatorial debate at the Mondavi Center earlier this month, some of the law school's Democratic and Republican students appeared on KCRA-3 as part of the television station's "Truth Squad."  The students formed bi-partisan fact-checking teams that verified the candidates' claims during the debate.  Reporter David Bienick broadcast live from Room 1002 in the new wing of King Hall!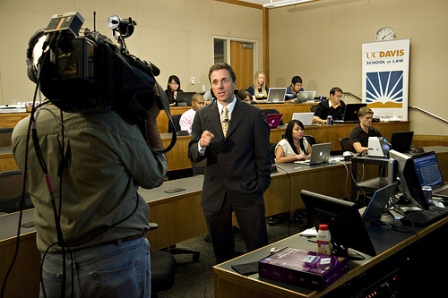 KCRA-3 broadcasts live from King Hall during the gubernatorial debate.  Our law students are among the fact-checkers.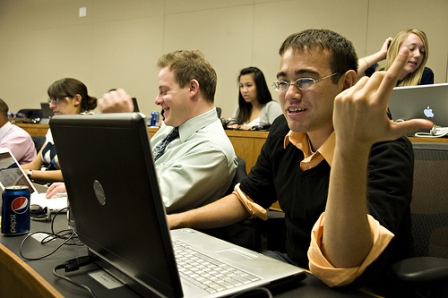 Law students Daniel Raff and Brian Eller
Kudos to all members of the King Hall community who participate in the political process!!