Breaking News: California Grants Law License to Hong Yen Chang
Posted By Kevin R. Johnson, Mar 16, 2015
Today, the California Supreme Court today issued its opinion in In Re Hong Yen Chang. The first line says it all: "We grant Hong Yen Chang posthumous admission as an attorney and counselor at law in all courts of the state of California." (emphasis added).

More than a century ago, Chang was denied the opportunity to practice law in California because of his race.  Professor Jack Chin, a leading civil rights law professor, has been working on the case with the Asian Pacific American Law Students Association students and the law firm of Munger Tolles & Olson LLP.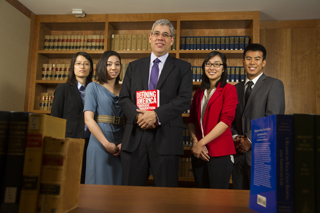 Congratulations to all involved in this important effort to right a historic wrong. Congratulations, too, to the family of Hong Yen Chang, many of whom are lawyers right here in California.
See coverage of today's developments from major news outlets including Reuters, Los Angeles Times, San Francisco Chronicle, and the Associated Press, among others.