BAAPALSA Conference 2014 at King Hall
Posted By Kevin R. Johnson, Jan 27, 2014
This past Saturday, UC Davis School of Law hosted the 14th Annual Bay Area Asian Pacific American Law Students Association conference.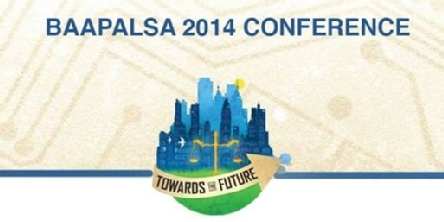 The law students organized a wonderful -- and well-attended -- event of law students from many Bay Area law schools, lawyers, students, and others. I had the pleasure of introducing keynote speaker, Dale Minami of Minami Tamaki LLP, a prominent lawyer and civil rights activist. Among others, Minami has represented 1992 Olympic Gold Medal skater Kristi Yamaguchi. Co-founder of the Asian Law Caucus, he has won many awards. Minami has been involved in significant litigation involving the civil rights of Asian Pacific Americans and other minorities, such as Korematsu v. United States, a lawsuit to overturn a 40-year-old conviction for refusal to obey exclusion orders aimed at Japanese Americans during World War II, originally upheld by U.S. Supreme Court. Minami's law firm represented the California State Bar in its successful efforts to gain admission to practice law for Sergio Garcia, an undocumented immigrant who was brought to the United States by his parents as an infant.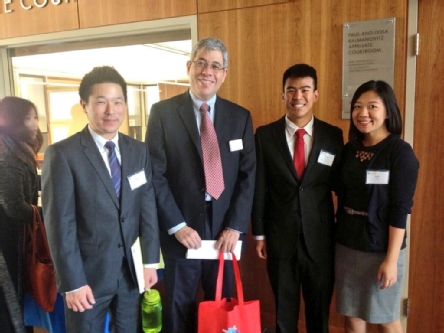 Professor Jack Chin with APALSA students

Among others, Professor Jack Chin and Clay Tanaka attended the conference. In addition, I ran into alums Bill Tamayo '78 and Gloria Ochoa '76 and an old law firm colleague Stan Young, who successfully brought a civil rights lawsuit against the Maricopa County (Arizona) Sheriff's Office for violating the civil rights of Latinos in its immigration enforcement efforts.
Congratulations to the BAAPALSA students for organizing an excellent event!