Assembly Hearing at King Hall on Campus Climate
Posted By Kevin R. Johnson, Jun 5, 2014
UC Davis School of Law today hosted a hearing of the Assembly Select Committee on Campus Climate. Assemblymember Shirley Weber chaired the hearing. I was honored to attend.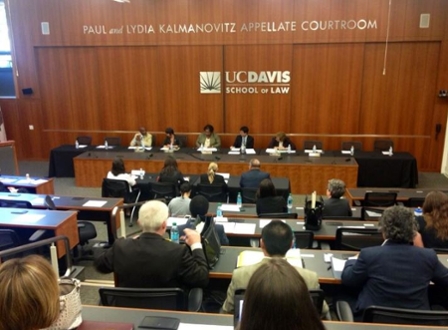 Friends of the law school on the committee included Senator Lois Wolk and Assemblymember Mariko Yamada. Provost and Executive Vice Chancellor Ralph J. Hexter welcomed the group and offered inspiring remarks (and noted that it was most appropriate that the hearings were being held in a building named after Dr. Martin Luther King, Jr.). Associate Executive Vice Chancellor for Campus Community Relations Rahim Reed, as well as other university leaders, testified.
The Select Committee on Campus Climate was created by Assembly Speaker Emeritus John A. Pérez, who recently served as the Law School's 2014 commencement speaker.