Another Day in Paradise: King Hall Alums in Sunny San Diego
Posted By Kevin R. Johnson, Feb 23, 2017
It was just another day in paradise for the King Hall alums who met for lunch with me at the upscale Puesto restaurant on the San Diego waterfront. For me, however, it was a wonderful relief from the rain we had been seeing for several days in Davis.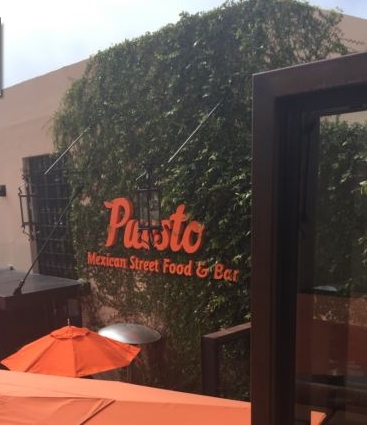 Blue skies over Puesto restaurant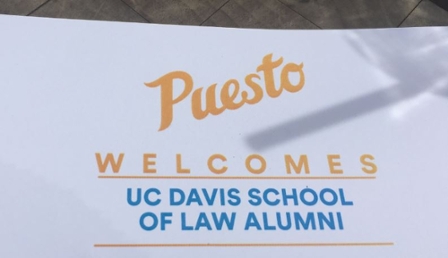 The restaurant printed welcome messages for alums on its menu.
I greatly enjoyed talking with our alums, including a Robert Brownlie '88, a high powered litigator at DLA Piper.  I also caught up with my former research assistant Serena Salinas '12, Josefina Carrillo '06, Mike Van Horne '75 (a former King Hall alumni board member), Jeremy Warren '95, Calvin Fan '95, Mike Wexler '73, Sandra Chong '99, and Michelle Betancourt '01. Alumni Board member Jose Castillo '06 (January's Alum of the Month) helped organize the event and ensured that we had the tastiest tacos in town.
I was able to fill the group in on the great things happening at their King Hall, including the outpouring of support for immigrants in need.  I also told them about our stellar students, amazing faculty, and dedicated alums. It always is exhilarating to see the pride in our alums' eyes as I relay the news.  
It always is great feeling the enthusiasm and support of UC Davis School of Law alums.  They remain vibrant parts of our community.