An Exciting Overtime Win on King Hall Basketball Day
Posted By Kevin R. Johnson, Feb 28, 2017
UC Davis School of Law had a great turnout of faculty, students, and alums in support of the UC Davis men's basketball team playing the always formidable Long Beach State.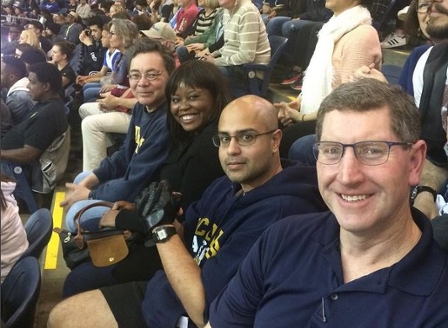 Me, Prof. Irene Joe, 3L Raj Pai, and alum John McKinsey '99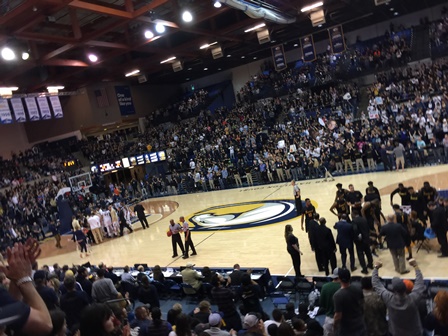 We had a great law school contingent at the game, with Professors Jasmine Harris (who brought her children Lilyana and Lincoln) and Irene Joe watching intently as the women Aggies were victorious.  As it turns out, Professors Harris and Joe played basketball in high school and knew their hoops.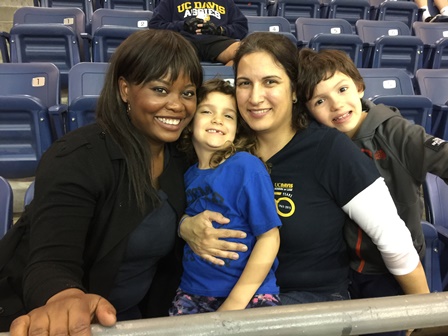 Profs. Joe and Harris with the Harris kids
Alumni board member John McKinsey '99 attended the game, as did Lars Reed '17, editor in chief of the UC Davis Law Review, along with Rabia Reed '17.  Professor Albert Lin brought his family, as well. Other alums at the game included Scott Judson '12 and Wayne Bartholomew '71.
It was great fun.  To top it off, in a textbook definition of a see-saw game, the Aggies prevailed 75-71 in overtime!