American Constitution Society and Federalist Society Culture Week at King Hall
Posted By Kevin R. Johnson, Aug 25, 2017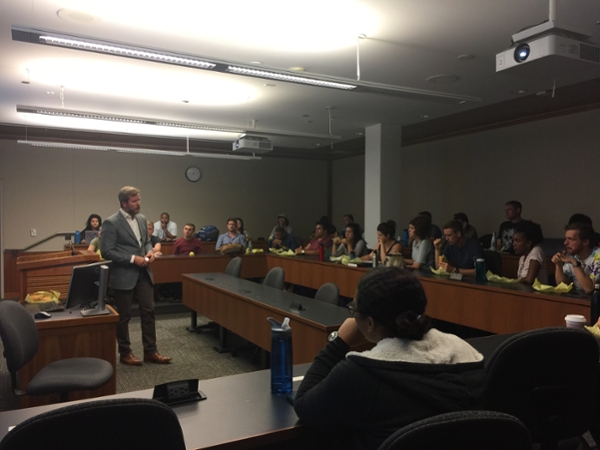 The past week was the American Constitution Society and Federalist Society's Culture Week at King Hall. As part of the series of events, Professor Brian Soucek (pictured) talked to a full classroom about the application of Title VII of the Civil Rights Act of 1964 to sexual orientation and gender identity discrimination.  I was lucky to attend and hear Professor Soucek offer an engaging analysis of the law in this area.
Earlier in the week, Professor Leticia Saucedo offered an analysis of a 2017 Supreme Court decision invalidating a provision of the immigration laws that bestowed citizenship based in gender stereotypes.
As always, I felt privileged to be part of the King Hall community, knowing that whatever the topical legal issues of the day may be, the School of Law has experts capable of educating us all.