Alumni Lunch in the O.C.
Posted By Kevin R. Johnson, Jul 16, 2010
King Hall alums gathered for lunch in sunny Orange County yesterday.  Associate Director of Alumni Relations Ginger Welsh was there and has this guest blog entry.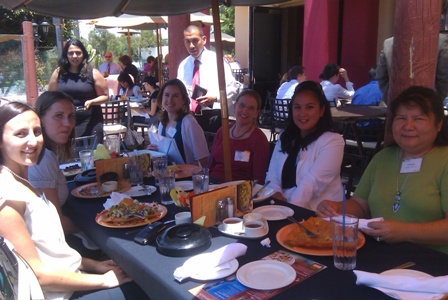 On Thursday morning, I boarded a flight and traveled to Irvine for an alumni lunch gathering.  With the help of alumni volunteer Jesse Mulholland '02, we organized this event as a "first," to see if we would have enough interest to justify holding regular events in the Orange County area. Well, I have to say the answer was a resounding YES!  We had almost 45 alumni come out to lunch yesterday. This is even more impressive when you consider we have only about 300 alumni total in Orange County.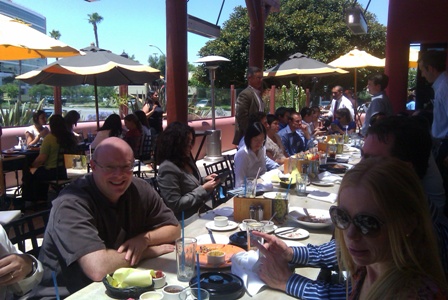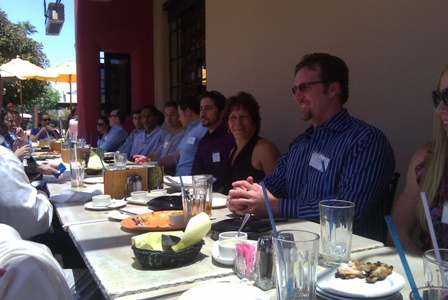 It was a beautiful day.  Our group, which took up almost the entire patio, seemed to really enjoy themselves.  We had alumni from the classes in the early 80's up to the Class of '10.  Alumni board member Mike Williams was there, as well.  I had a chance to give a brief address sharing information about the new building, upcoming events, and great new faculty members.  I brought floor plans and photographs of the new building construction, and everyone was really interested in seeing them.  Many of the alums remarked how they appreciated the value of adding new study rooms to the law school.  I'm hopeful that the alums will get the chance to visit King Hall and see the beautiful new wing for themselves.  
Many people in attendance appeared to think quarterly events in Orange County sounded like a great idea, so we look forward to connecting more with these alumni!
Thanks, Ginger!
I'll be reaching out to alums next week.  If you're in the Napa or Santa Rosa area, I hope you'll join us!
Alumni Lunch in Santa Rosa, July 21