Alumni Lunch in the City of Stars
Posted By Kevin R. Johnson, May 26, 2017
I had a great visit with King Hall alums yesterday. Senior Director of Development Karen Charney visited the Stone Grzegorek & Gonzalez law firm, which specializes in immigration, and I talked about recent developments in immigration law and the new UC Immigrant Legal Services Center. Elsie Hui Arias '00 and Joyce Noche '99 hosted us and the alumni and admitted students reception later in the day.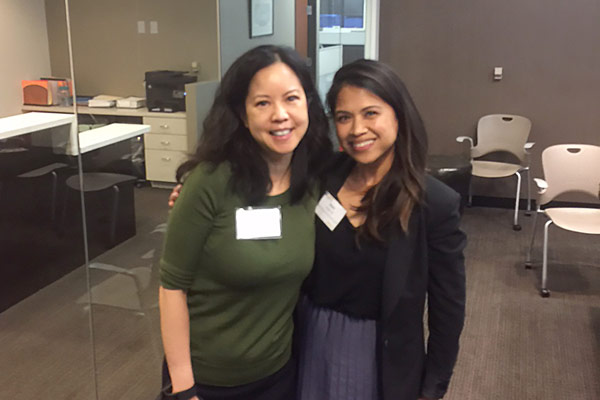 Alums Elsie Hui Arias '00 and Joyce Noche '99, who cosponsored the reception at their firm.
We visited with Art Chinski '70 at the Buchalter law firm and Bill Mantle '74, who recently relocated to Los Angeles from Seattle and donned an L.A. Dodgers baseball hat. Pam Webster '82 also is at Buchalter and stopped by to say hello.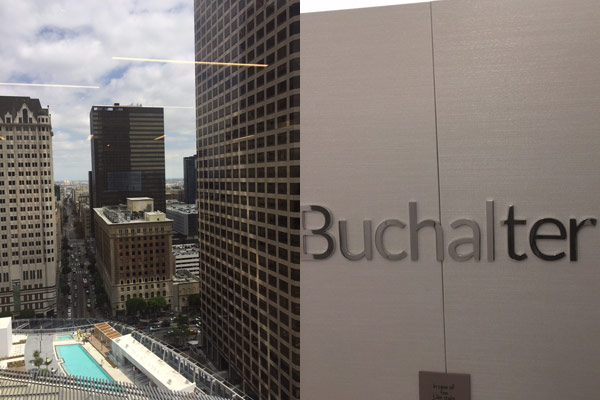 Alum Art Chinski's '70 law firm
We met some amazing prospective law students from Columbia, UC Berkeley, UCSB, Cal Poly San Luis Obispo, and other great schools. King Hall is in good hands with the next generation. Many alums helped us sell King Hall, including Odir Hernandez '08, Erik Valderhaug '98, Robert Brody '83, and Elise Weinberg '14.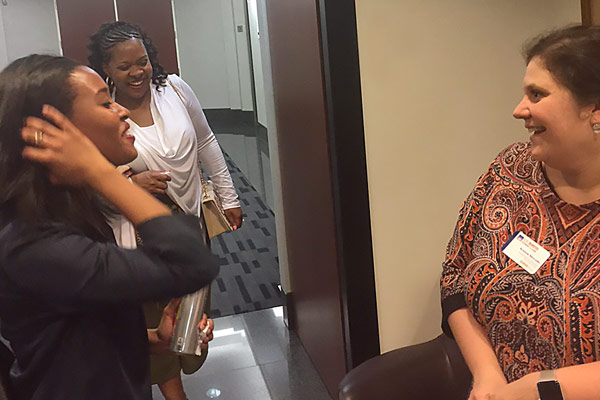 Dean Kristen Mercado talking with an admitted student, LaShaneé, and her mom.
It was a great night in the City of the Stars.