Alumni in Seattle
Posted By Kevin R. Johnson, Jul 14, 2011
Earlier this week, I visited UC Davis School of Law alums in Seattle.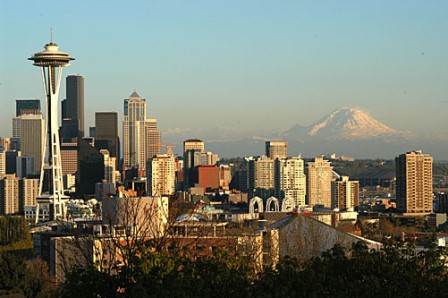 Daniel Ichinaga, Class of 1983, hosted lunch for a group of Seattle alums at his law firm, Ellis, Li, and McKinstry, in a conference room with a picturesque view of Puget Sound.  About 20 enthusiastic alums, and one current student (Leah White) working for a judge this summer in Seattle, heard about recent developments at UC Davis.  Among those in attendance were Bill Mantle '74, Bill Tamayo '78, Steve Malloch '87, and Beth Terrell '95.
It was a beautiful day in Seattle and, believe it or not, the weather in Seattle and Davis were just about the same that day – sunny and in the 70s.