Alumni, Lunch, and Scrapbooking in Riverside
Posted By Kevin R. Johnson, Dec 2, 2016
This week's swing through Southern California included a visit to Riverside, where I saw many King Hall alums. I joined alumni for a wonderful lunch at Best Best & Krieger.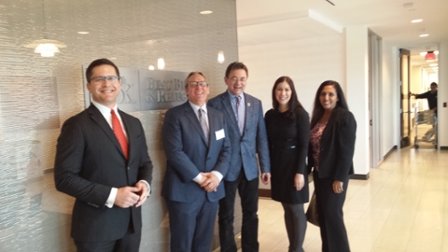 Richard Egger '92, our host Mark Easter '89, me, Rina Gonzales '02, and Mona Nemat '04
Mark Easter '89 hosted the lunch and had each alum share a favorite memory of King Hall. We heard great stories about Ed Imwinkelried's memory of students' names, friends made at King Hall, and the like. It was a great time!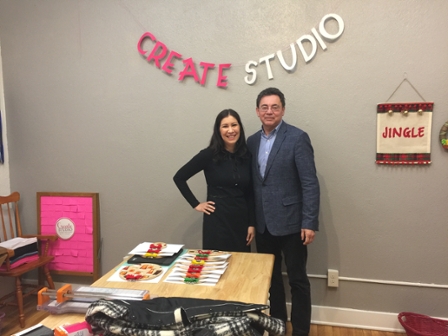 Earlier in the day, I had visited with Rina Gonzales '02 and saw her secret Scrapbook Girl crafting studio in downtown Riverside. It always is great seeing Rina!  I have blogged about her scrapbooking prowess before. :)