Aggie Football and Stormy Weather
Posted By Kevin R. Johnson, Oct 3, 2013
A couple of weeks ago, I snapped these photos at an Aggie football game. I was there to support the UC Davis its game against Portland State at Aggie Stadium. It was a memorable evening as the game was delayed in the second quarter by thunderstorms, rain, and even a bit of hail. The crowd exited the stadium for about a half hour.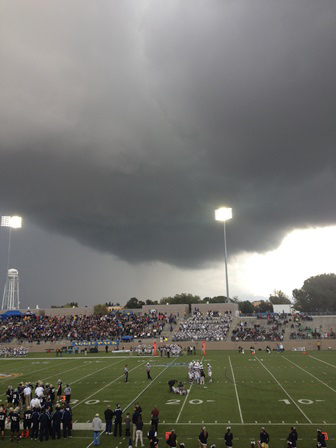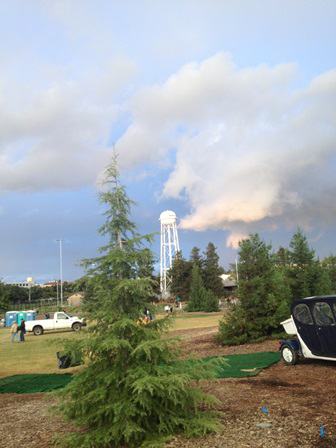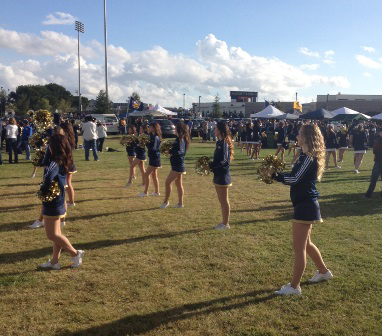 During the break, I ran into Athletic Director Terry Tumey, who apologized for the delay but said it was the safest course. I ran into many King Hall alums during the evening, including Joe Krovoza '94 (who was judging a ribs contest at the tailgater), Andrew Bluth '04 (who informed me that his firm had hired one of our students), Kevin Davis '07 (a Dr. Ives basketball stalwart with Team Boutin Jones), and others.
It was a great evening. The Aggies played well but it sadly was not their night.
King Hall is a proud supporter of Aggie sports. Last year, the law school organized an outing to cheer on the men's and women's basketball teams. Next month, we'll host a group of faculty, students, staff, and alumni to watch the Aggie football team take on North Dakota. Stay tuned to the Dean's Blog for details!