Aggie Basketball with Bill Mantle '74
Posted By Kevin R. Johnson, Feb 13, 2017
Alum and sports fan Bill Mantle '74 visited Davis this weekend.  Bill, who attended UC Riverside as an undergraduate before coming to King Hall for law school, sat courtside with me and Executive Director of Development Karen Charney at the UC Davis men's 77-63 rout of UC Riverside.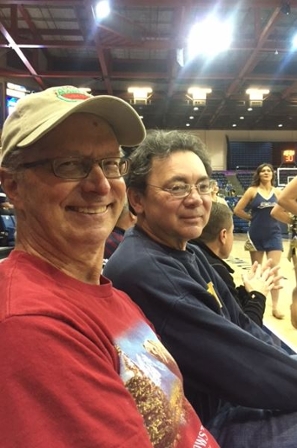 Bill and me as the game gets underway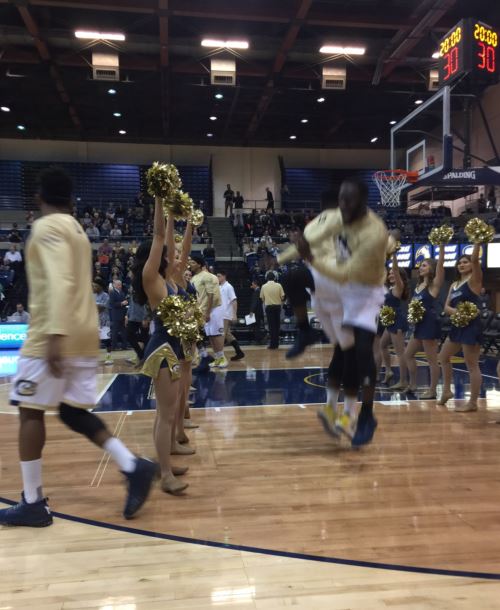 Player introductions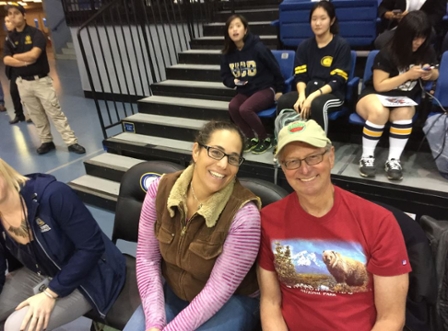 Karen and Bill enjoy the courtside view.
On a perfect day, Bill strolled the UC Davis campus before the game.  An Aggie win was a nice way to cap the day.
I am looking forward to our King Hall Basketball Day at the men's and women's basketball games on February 25.  The men's game will be broadcast on ESPN!  It should be an exciting time for law school faculty, alums, staff, and students.