Aggie Basketball at the New Golden 1 Center
Posted By Kevin R. Johnson, Nov 22, 2016
I went to see UC Davis play Sacramento State in men's basketball at the beautiful new Golden 1 Center in Sacramento.  Steve Boutin '72 joined me in Athletic Director Kevin Blue's suite with Chancellor Ralph J. Hexter, Provost Ken Burtis, and many other Aggie faithful.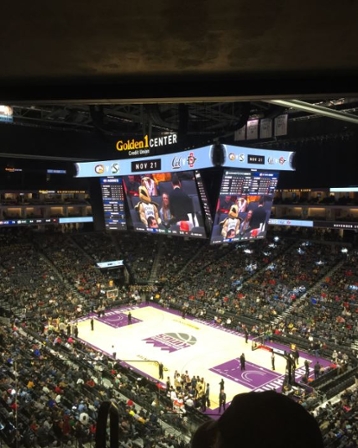 Our view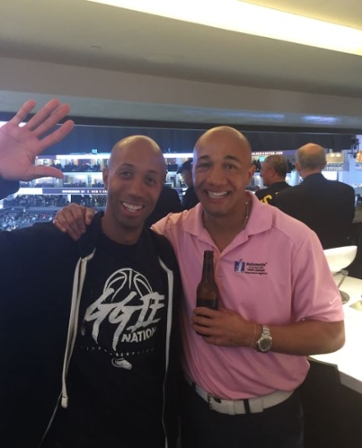 Ross and Jackson -- champions!
I had the pleasure of running into two Aggie legends, Dante Ross and Keith Jackson, pictured above, from the 1998 national championship team.  Ross was my son's favorite player on that team and it was an honor to meet him.
UC Davis prevailed over the Hornets in an enjoyable game, and then the basketball continued with Cal playing San Diego State in the nightcap.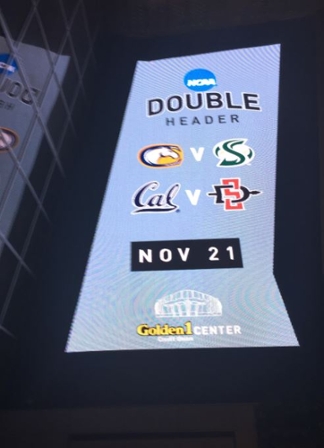 Before the game, I joined an impromptu celebration of Kate Wittlake '16 for passing the California bar exam. Kate is associated with Boutin Jones and celebrated her Bar passage with fellow attorneys from the firm at House, a great restaurant and bar in downtown Sacramento.
It was a great night of basketball and good cheer!