Admitted Students and Alumni Reception 2017 in San Francisco
Posted By Kevin R. Johnson, Mar 30, 2017
Last night, UC Davis School of Law held a wonderful admitted students and alumni reception on a lovely San Francisco evening at the luxurious offices of the Orrick Herrington law firm.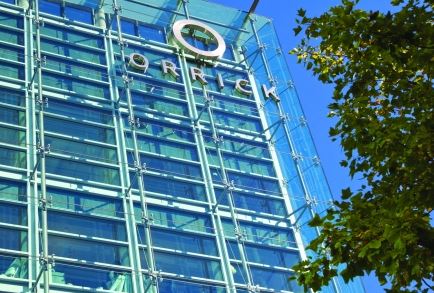 The beautiful Orrick building in San Francisco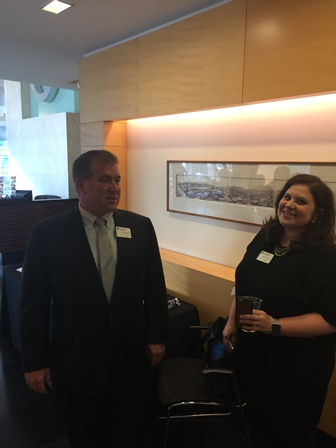 Ready to greet admitted students: Director of Admission and Outreach Joe Schneider and Assistant Dean of Admission and Financial Aid Kristen Mercado (aka "Dean M")
We had admitted students from across the country in attendance. Our alumni were the best advocates to encourage them to attend King Hall! Alums in attendance included our hostess Pam Davis '94 and Dan Girard '84, Monique Ho '99, Jamie Kitano '09, and more.  A special thanks to Karen Johnson-McKewan '85, who made the event possible.  Assistant Dean for Career Services Craig Compton was there to explain the employment possibilities for our graduates.  I spent a few minute talking about the special King Hall community of diversity, community, and social justice.
It was great seeing alums and admitted students in the City by the Bay. Students -- I look forward to seeing you at Admitted Students Weekend on April 7 and 8. Join our King Hall Class of 2020!