ABA Annual Meeting 2016 in San Francisco
Posted By Kevin R. Johnson, Aug 9, 2016
UC Davis School of Law had a presence at the American Bar Association annual meeting last week in San Francisco. Lawyers from across the United States descended on Union Square and exquisite cool yet sunny weather in Union Square. Professor Holly Cooper '98 was on a panel of luminaries in a Saturday morning discussion of contemporary refugee issues. Proud King Hall alum Jennifer Shih '97 was on a panel discussing the future of U.S.. immigration law. She thanked fellow King Hall alum Meredith Linsky '98 for facilitating her appearance on the panel.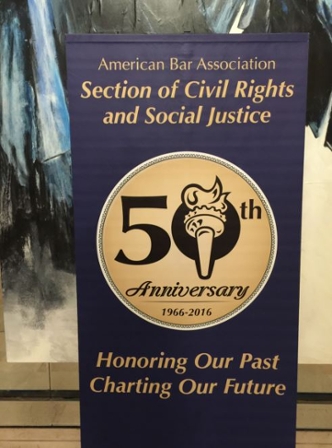 A pic from the Thurgood Marshall dinner, sponsored by the ABA Section of Civil Rights and Social Justice
At the invitation of Peter Meier '95, I attended the 2016 Thurgood Marshall dinner, named after the first African-American Justice on the U.S. Supreme Court.  The dinner was highlighted by the honoring of legendary public interest lawyer Bryan Stevenson with the 2016 Thurgood Marshall award.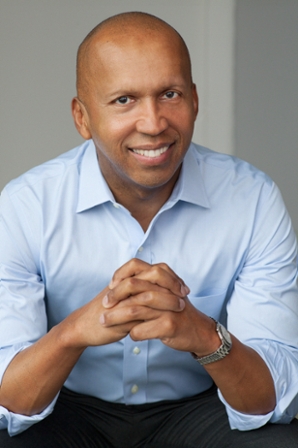 Bryan Stevenson of the Equal Justice Initiative (Photo: Nina Subin)
Stevenson is the founder and executive director of the Equal Justice Initiative in Montgomery, Alabama, and has devoted his career to seeking equal justice for all.
I ran into our alum, Bob Bacon '76 at the reception before the dinner.  It was nice filling him in about recent events at King Hall. Executive Director of the Equal Justice Society Eva Jefferson Paterson, who has lectured at King Hall several times, was in attendance. I also saw Karen Korematsu, daughter of civil rights legend Fred Korematsu. She said to say hello to the Davis folks, including Madhavi Sunder and Anupam Chander, who helped name Korematsu Elementary School in Davis after her father.