AALS Meeting in Washington, DC
Posted By Kevin R. Johnson, Aug 17, 2011
On the road again.  Today I am at an Association of American Law Schools (AALS) committee meeting in Washington, D.C., not far from our UCDC headquarters.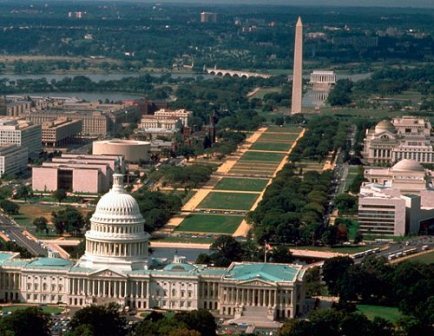 I am chairing the Nominating Committee that is considering nominations for the AALS Executive Committee and President.  The weather is beautiful – high 80s and clear skies!  
I visited our new UCDC Director, Nicole Lehtman, at the UCDC Center on Rhode Island Avenue.  Nicole previously directed the DC externship program for the law school at Arizona State and is looking forward to meeting our students.
As a testament to the fact that there are King Hall alums EVERYWHERE, I ran into Monika Kalra Varma '00 and Salvador Sarmiento'07 at a restaurant last night.  Big city, small world!