AALS Annual Meeting 2013
Posted By Kevin R. Johnson, Jan 7, 2013
UC Davis had a great presence at the annual meeting of the Association of American Law Schools (AALS) in New Orleans, Louisiana this year!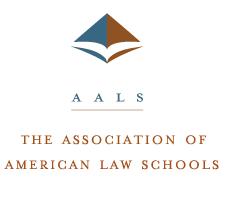 On Thursday night, I attended the Latino Law Professors dinner and was able to see many friends and colleagues.  On Friday night, UC Davis had a tremendous reception of faculty, alumni, and friends.  Faculty members who attended included Carlton Larson, Alan Brownstein, Vik Amar (also Associate Dean), Jack Chin, Angela Harris, and Leticia Saucedo. Also present were Senior Assistant Dean for Administration Hollis Kulwin and Associate Director of Development and Alumni Relations Christian Rockwood.  Other friends of King Hall in attendance were Angela Onwuachi-Willig (Iowa) and Spencer Overton (George Washington), both of whom previously were on the UC Davis faculty.  Among other alums,  Professor Jay Carlisle '69 and his lovely wife Janessa Nisley attended the event, as did Mary Gaber '10, who works for the U.S. Court of Appeals for the Fifth Circuit in New Orleans, and Rachel Anderson '09 of Aufrecht & Anderson LLC.
On Sunday, I participated on two panels.  One was on "Reexamining Bias in the Legal System:  Searching for New Approaches."  It was organized by our own Professor Rex Perschbacher and King Hall alum Debra Lyn Bassett '87, who teaches at Southwestern.  The papers on the panel will be published in the UC Davis Law Review.  I also had the good fortune of participating in a roundtable discussion on Sunday on the recruitment and retention of minority law faculty.  Angela Onwuachi-Willig also participated on the panel.
The annual meeting was a wonderful opportunity to catch up with friends and listen to many interesting presentations and lectures.  And it was a pleasure to visit festive New Orleans! I had a chance to visit the famous Audubon Aquarium of the Americas and snapped a photo of this friendly fellow.