A Busy King Hall Saturday
Posted By Kevin R. Johnson, Nov 3, 2014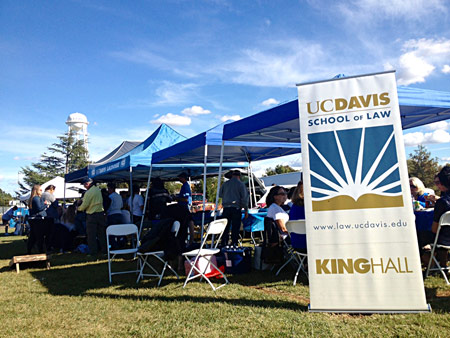 It was a busy King Hall Saturday.
Bright and early, the Assistant Dean of Admissions Kristen Mercado and Associate Director Scott Vignos oversaw an open house of prospective law students, and about 200 attendees—a record for our open houses—signed up to get information about UC Davis School of Law. The future law students heard from students, faculty, and staff about the intellectual and social community  at King Hall.  I was pleased to welcome the group and talk about the national and international reputation of the faculty, incredible student body, and friendly and supportive staff.
Next, the King Hall Alumni Board met at the Law School.  This leadership council provides invaluable assistance to the school and me personally.  Led by Gage Dungy '03, the board discussed support for the law school's development, career services, alumni relations, and other efforts.    I was able to update the board on recent goings-on at the School of Law, including the alumni reunions, expansion of the Immigration Law Clinic to represent undergraduate students, and other news.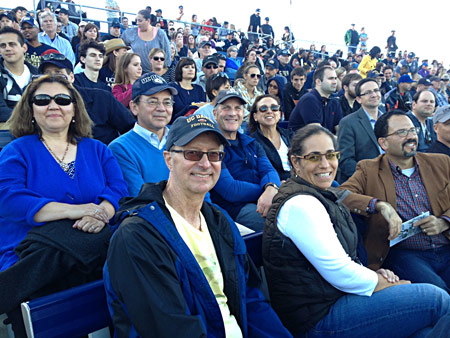 The day concluded with a festive tailgate with tasty BBQ before the UC Davis/Northern Colorado football game.  We had students, staff, faculty, and deans join us for the game. Mark Perry '80 and Melanie de la Pena, and Bill Mantle '74, members of the Alumni board, also were present.  We watched a spirited contest with the home team mounting a fourth quarter comeback only to fall a bit short in the last minute.  Still, we had a fun and enjoyable day rooting for the Aggies.