50th Anniversary Law Review Symposium: Future-Proofing Law
Posted By Kevin R. Johnson, Jan 12, 2017
The UC Davis Law Review's 50th anniversary symposium is happening on January 27 and 28.
The title of this exciting event is "Future-Proofing Law: From rDNA to Robots."

Here is the symposium description:
The UC Davis Law Review will be celebrating its 50th volume by looking into the future and predicting how the law will adapt to rapidly emerging technology.
Panels will focus on significant technological developments and their impacts on various areas of the law, such as constitutional law, intellectual property, criminal law, and many others. Legal discussions will surround technologies such as synthetic biology, artificial intelligence, and virtual and augmented reality.
Join us as we look into the future and gain insight into the law for the next 50 years!
Among the outstanding panelists and speakers are a few highlights, including:
Keynote presentations by Mariano-Florentino Cuéllar, Associate Justice, Supreme Court of California and Mark A. Lemley, William H. Neukom Professor of Law and Director of the Program in Law, Science & Technology at Stanford Law School
Special lecture by  Ben Wizner, Director of the Speech, Privacy & Technology Project at the American Civil Liberties Union (ACLU) and Legal Counsel to Edward Snowden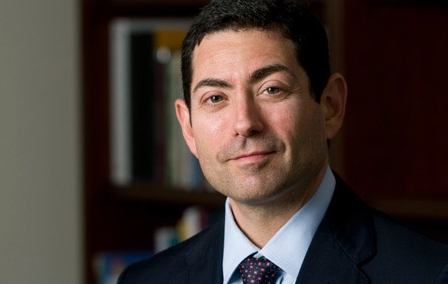 I look forward to the conference and introducing my friend (and close friend of King Hall) Justice Cuéllar.
The event is free and open to the public! Register here to attend.