King Hall in Portland
Posted By Kevin R. Johnson, Jul 9, 2018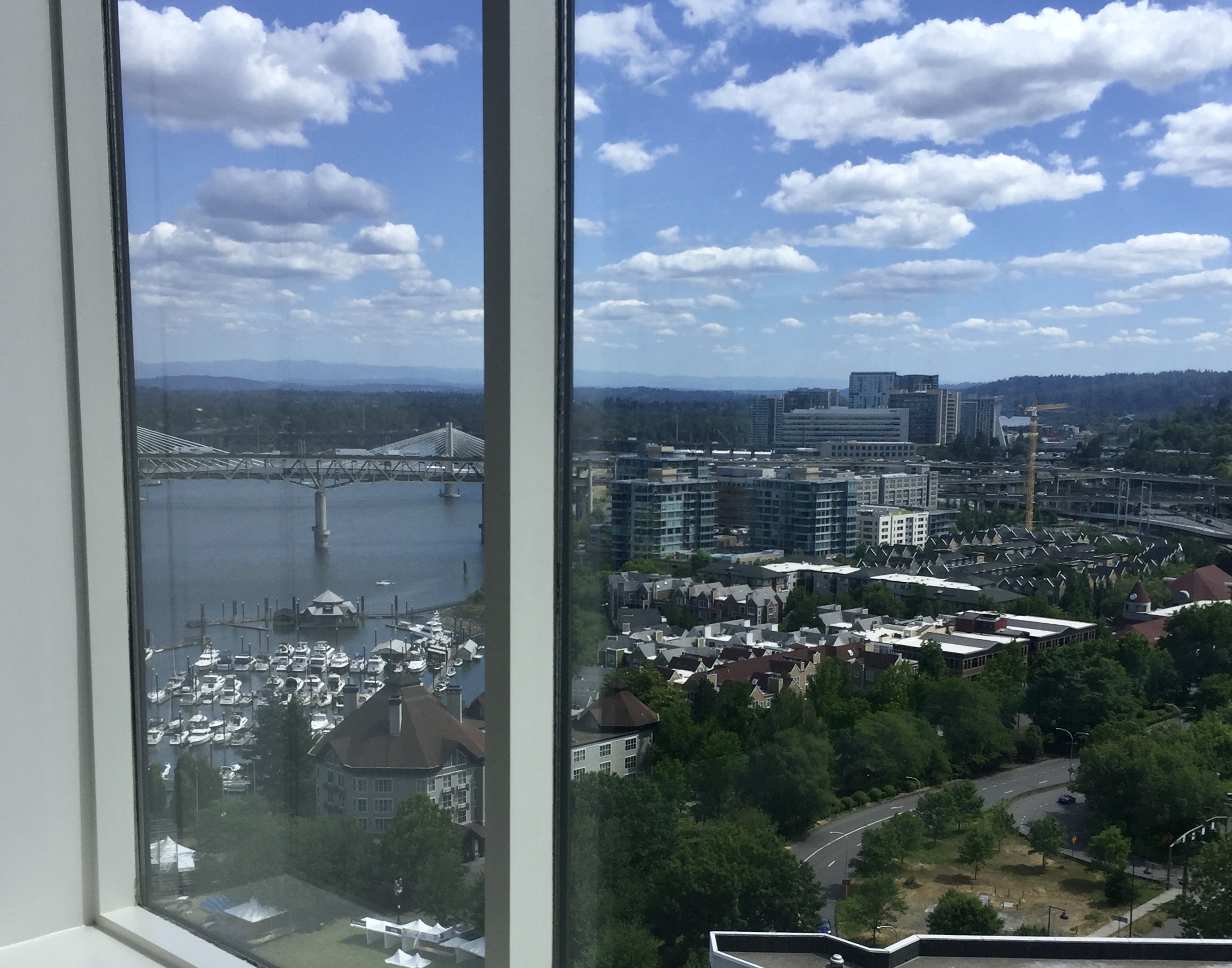 Amazing views from K&L Gates offices in Portland
Along with Karen Charney, Executive Director of Development and Alumni Relations, we visited the UC Davis School of Law faithful in Portland on a balmy June day. First, we stopped by the office of Brendan Gutierrez McDonnell '87, Administrative Partner of the K&L Gates office in Portland. We had a wonderful discussion of diversity and inclusion at law firms and law schools. Brendan, who received his undergraduate degree at Loyola Marymount in Los Angeles, and I were able to compare notes on living in LA.
The alumni reception was at Southpark Seafood, a wonderful restaurant in the heart of Portland. Brendan McDonnell, Judith Crowell '98, and two friends in the Class of 1979, Sam Imperati and Eric Iverson, attended. We had a great time reminiscing about Professors and all things King Hall.
It was a wonderful evening!