UC Davis Sponsors Unity Bar Dinner, Celebrates Scholarships
Posted By Kevin R. Johnson, Nov 12, 2018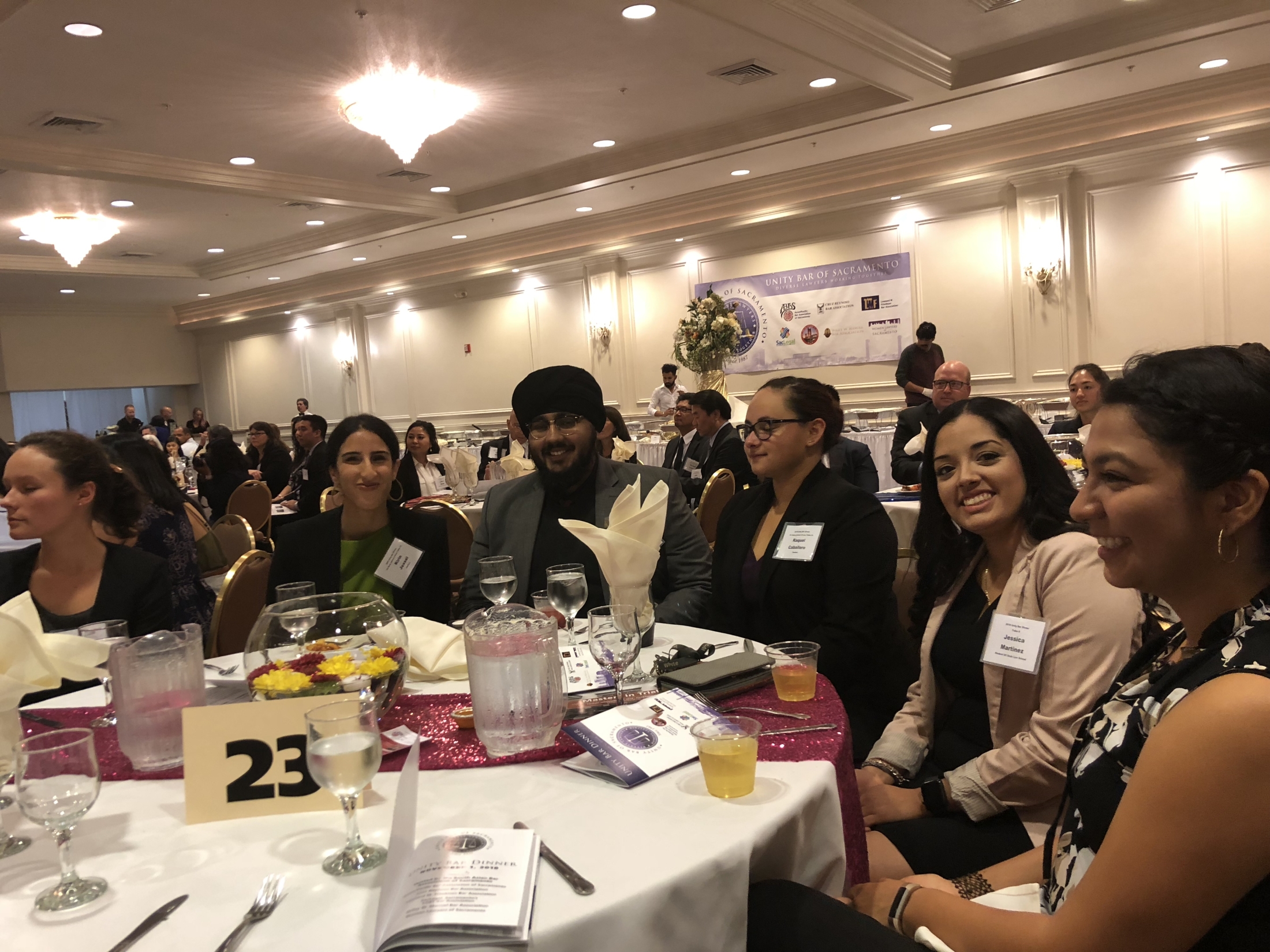 Paul Singh Grewal was our keynote speaker for the Dinner. Paul Singh Grewal is Vice President and Deputy General Counsel, Litigation at Facebook. Before joining Facebook, Paul served as United States Magistrate Judge for the Northern District of California. 
We had a large group of students and staff at the event. I sat at a table with Professor Clay Tanaka and a number of students, including Angela Breinig and Jessica Martinez, the two co-chairs of La Raza Law Students Association last year. Senior Assistant Dean for Student Affairs Hollis Kulwin participated in organizing the event. 
A number of students were honored with scholarships:
Mayra Sandoval, 3L, Cruz Reynoso Bar Association Scholarship
L. Taylor Andelman, 1L, Leonard M. Friedman Bar Association
Paige Tucker, 2L, Wiley Manuel Bar Association)
King Hall alums, including Shama Mesiwala '98 (SABA), Chris Alvarez '13 (ABAS) and Emmanuel Salazar '05 (SacLegal), participated in the program.
It was a celebratory evening on a splendid Sacramento fall evening.  Students were able to talk with a diverse group of judges and attorneys in a comfortable and friendly setting.