2018 Summer Session of the King Hall Outreach Program
Posted By Kevin R. Johnson, Jul 31, 2018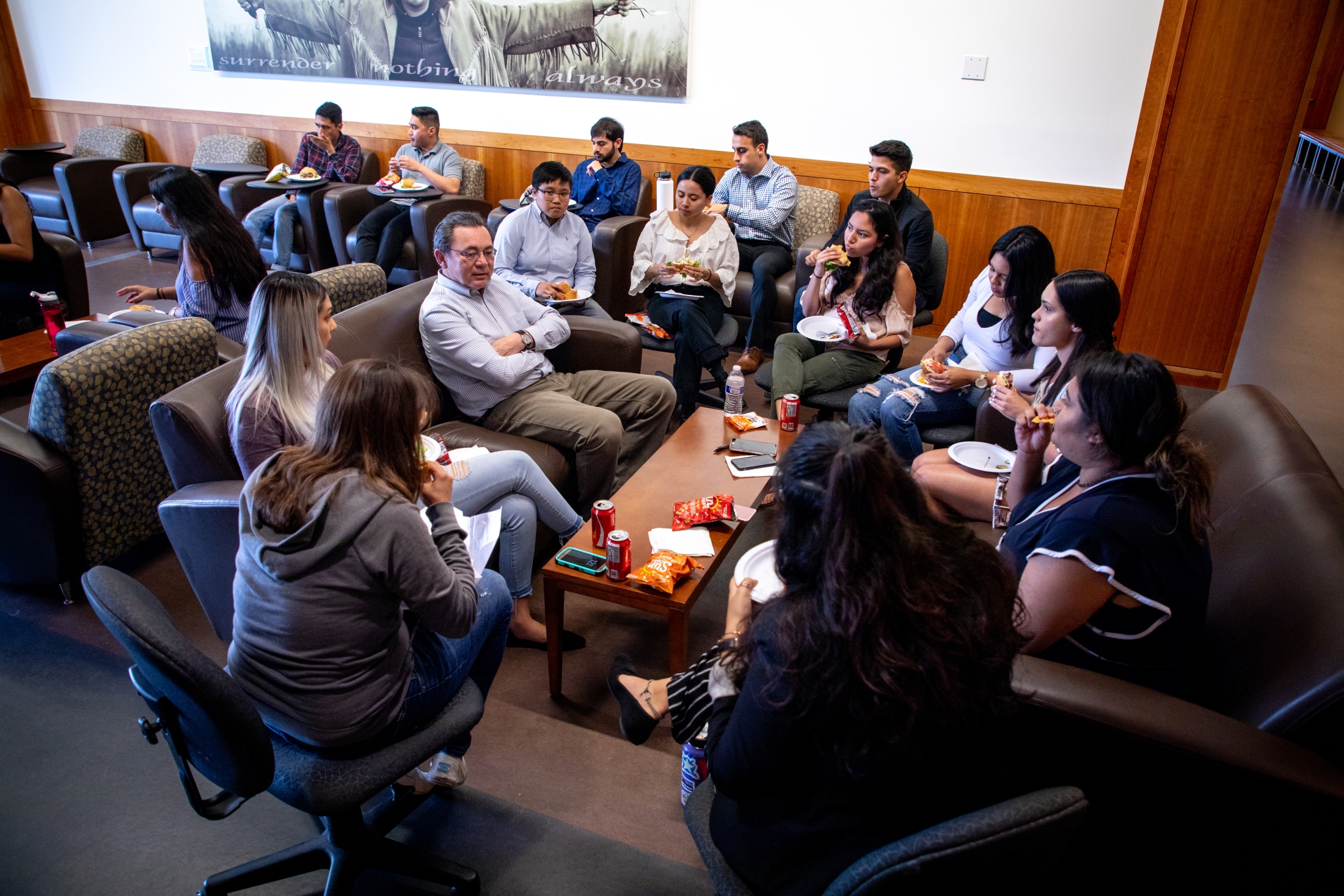 UC Davis School of Law is hosting the 2018 summer session of the King Hall Outreach Program (KHOP). Over the summer, the program provides information and training that helps first-generation college students and students from socioeconomically disadvantaged backgrounds improve their chances of being admitted to law school. We are proud to host the program and to have enrolled many KHOP graduates at King Hall over the years.
This summer's KHOP class includes 22 students, from Brandman University, CSU East Bay, CSU Monterey Bay, Sacramento State, Occidental College, San Diego State University, San Francisco State University, Santa Clara University, UC Berkeley, UC Merced, UC Santa Barbara, UC Santa Cruz, USC, and of course, UC Davis. (In fact, eight of the 22 are Aggies). 
On Saturday, July 28, I had lunch with the KHOP participants, and I enjoyed talking with them about law school, life as an attorney, the law school application process, and, of course, UC Davis School of Law. The day before, the group had a visit to the courtroom of Judge Stacy Boulware Eurie '95, who talked with them and let them see the Sacramento County Superior Court. The KHOPers then had lunch at the Capitol Mall office of the Buchlater law firm, which has many King Hall alums, including Pamela Webster '82 and Art Chinski '70.
Director of Admission and Outreach Joe Schneider has arranged for a great program for KHOP students. UC Davis Law Professors Raquel Aldana and Irene Joe, as well as our Director of Financial Aid Montré Everett, spoke to students. Anel Carrasco '11 participated as an alumni speaker. Besides a classroom component with programs on the Law School Admissions Test, law school applications, writing skills, and more, students had lunch with Aaron Bonner '19, Juan Gamboa '19, Jessica Martinez '19, and Kristina Munoz '19, who also participated on a panel and answered student questions on their individual pathways and experiences as law students, in addition to questions about admissions.
The KHOP program has brought some very talented students to UC Davis School of Law, and many of them are now attorneys. After seeing this great group of students, I am confident that they have bright futures ahead.