2018 Business Law Journal Symposium
Posted By Kevin R. Johnson, Apr 8, 2018
Bankruptcy attorneys and King Hall alums Christopher Hughes '07 (left) and Scott McNutt '82
The UC Davis Business Law Journal presented a wonderful Intellectual Property & the Law conference last week. UC Davis Law Dean of Career Services Craig Compton welcomed a full house. There were two panels: (1) A Portfolio of Protections: Using IP Strategically; and (2) The Implications of IP in Business Transactions: Bankruptcy, Mergers, and Acquisitions.
We had a great group of speakers, including UC Davis School of Law alums Bradley P. Heisler '91, Kelley A. Way '10, Todd A. Ostomel '09, Frederick D. Holden, Jr. '74, Christopher D. Hughes '07, Scott H. McNutt '82, and Stacy E. Don '03.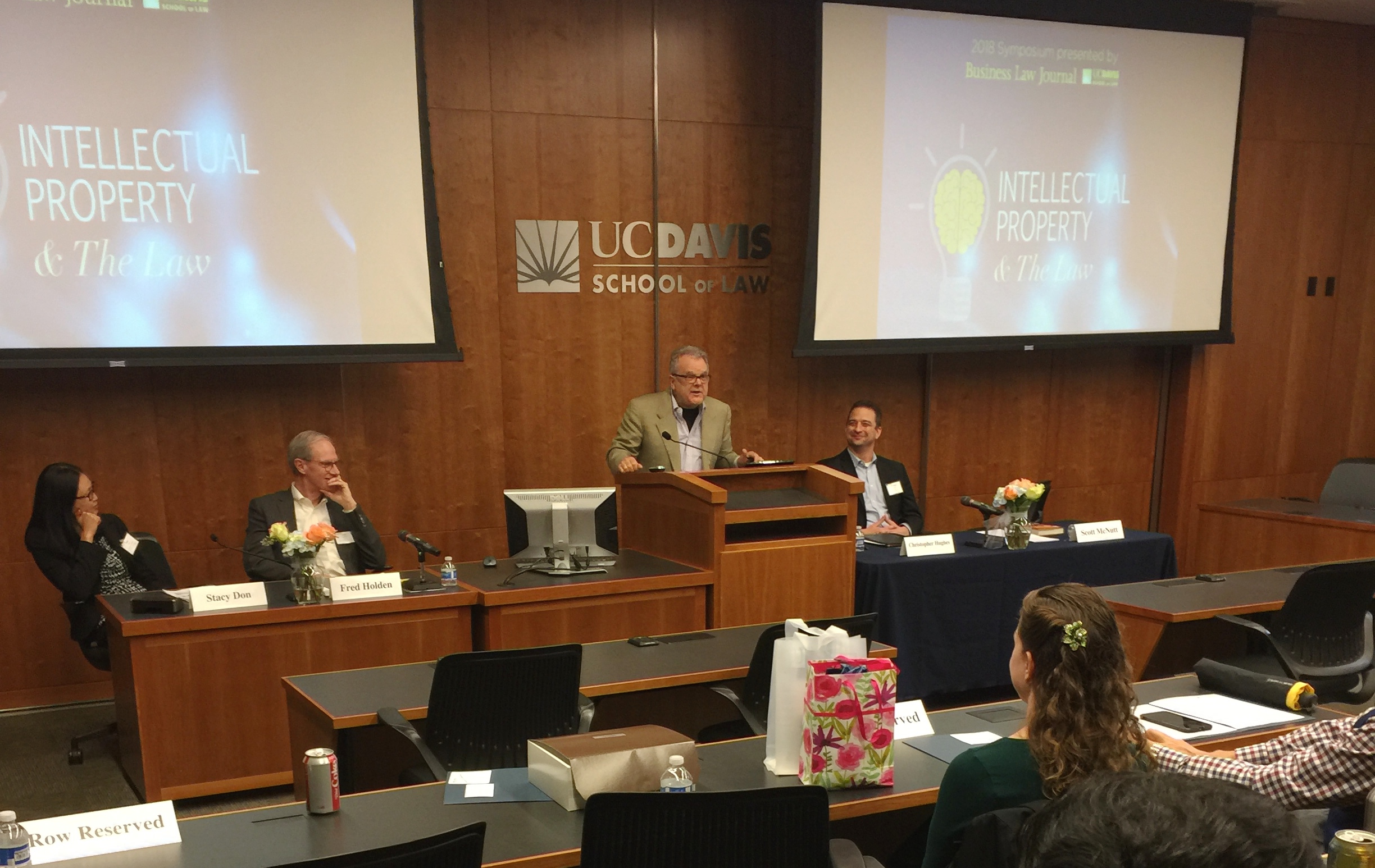 Full of comedic energy that had the audience enthralled, Scott McNutt '82, who will teach Advanced Bankruptcy next year, closed the show by sharing his unique view of bankruptcy law and the contemporary business world.
The participants offered great insights about the various IP issues in contemporary business. A networking reception ended a rich day of discussion.