Asian Pacific American Law Students Association 2018 Banquet
Posted By Kevin R. Johnson, Apr 8, 2018
The end of the law school year is approaching and UC Davis School of Law is seeing a string of wonderful year-end events. The Asian Pacific American Law Students Association (APALSA) held their annual banquet last week at the beautiful Sterling Hotel in Midtown Sacramento. It was a warm and upbeat evening of inspiration and celebration.
A large group of judges attended, including Sacramento Superior Court judges Emily Vasquez, Steve Gervercer, Shelleyyanne Chang, Shama Mesiwala `98, Raoul M. Thorbourne, Justice Elena Duarte, and more.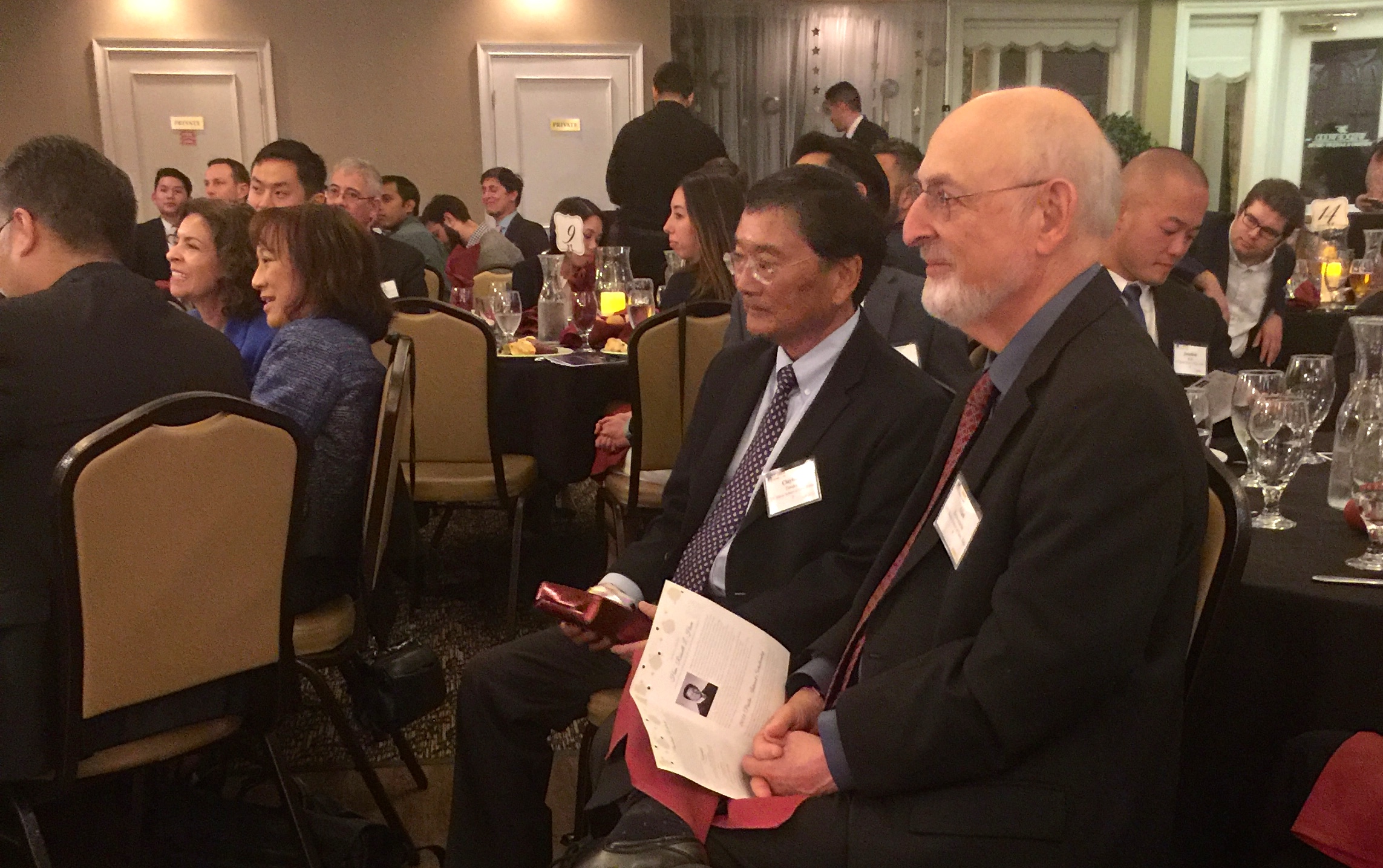 UC Davis Law Professors Brownstein and Tanaka
Many professors were in attendance including Alan Brownstein, Clay Tanaka, Shayak Sarkar, Rose Villazor (and her two lovely daughters, Riley and Reese), Lisa Ikemoto, Irene Joe, Tom (and Irene) Joo,  Jack Chin, and Aaron Tang. Several alums attended as well, including former Alumni Board stalwart Gene Woo `85, Kathryn Doi `85, and many more.
The keynote speaker was Sacramento Superior Court Judge Russell Hom, a friend of UC Davis School of Law for many years who often hires our students as summer externs. Judge Hom spoke about the importance of diversity on the judiciary.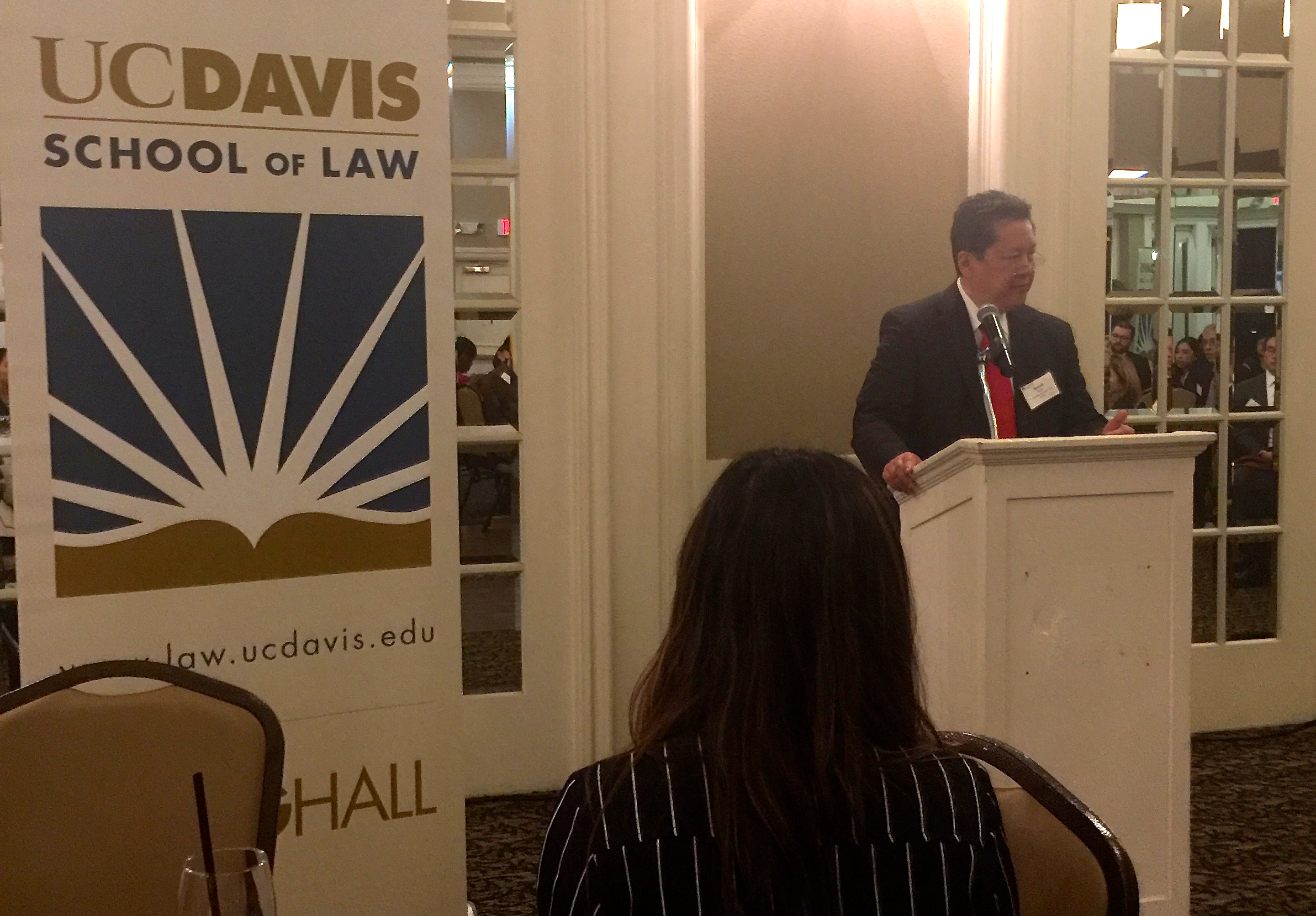 Judge Russell Hom
APALSA celebrated the graduating students with the assistance of Professor Clay Tanaka, a professor who has been incredibly supportive of the students. The students also recognized the public interest fellowship recipients, honoring students working in the summer at the Sacramento County Public Defenders Office, District Attorneys Office, ACLU, Legal Services of Northern California, and more.
The APALSA students really organized a first rate event, and I was pleased to be able to attend.