Lunch with Alumni in Oakland
Posted By Kevin R. Johnson, Jul 23, 2018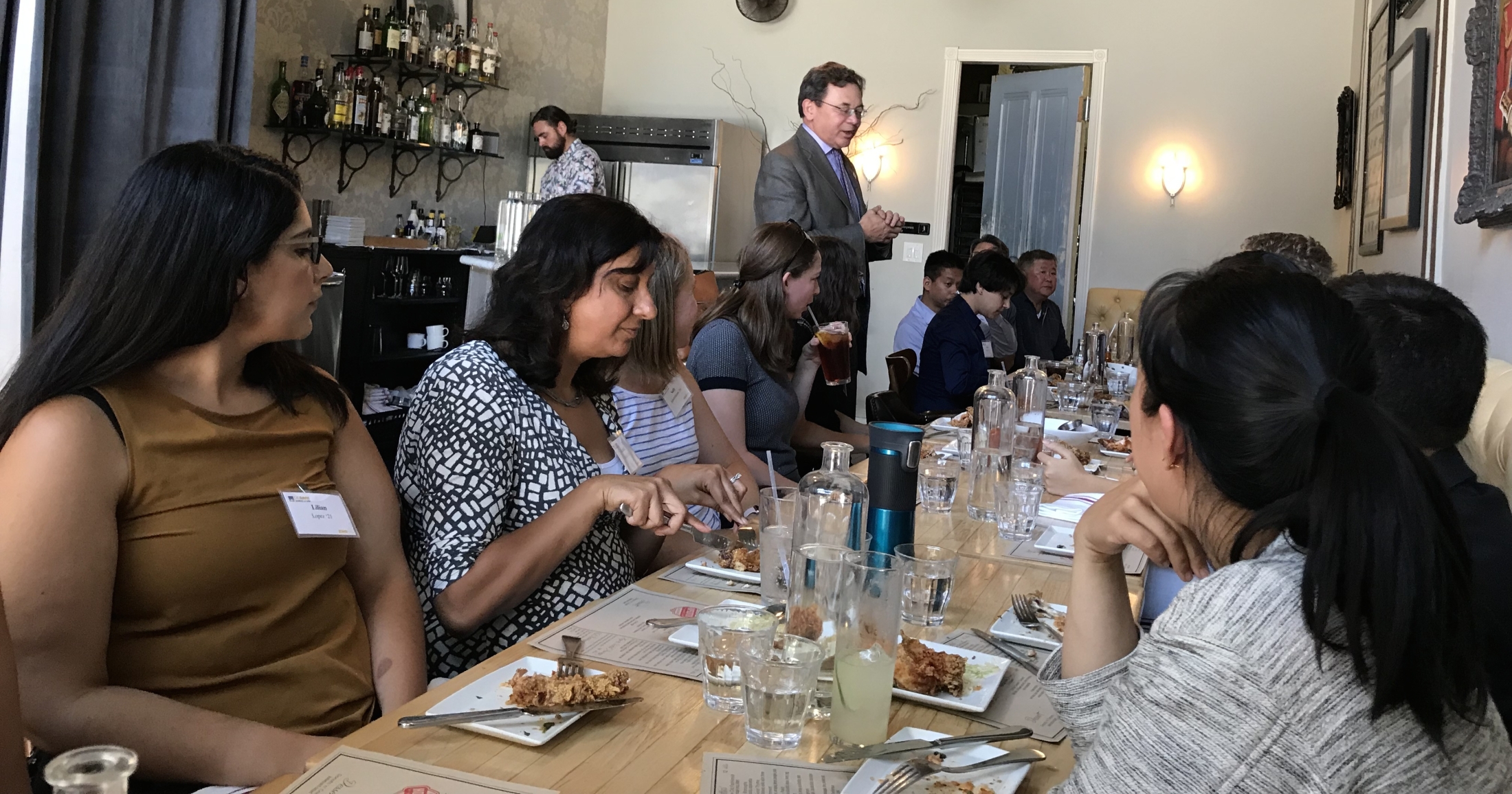 UC Davis School of Law had its annual alumni lunch in the East Bay at the elegant Hopscotch Restaurant and Bar in Oakland. We had a great turnout on a cool and sunny summer day, with a wonderful group of alums, including Sally Schwettmann '04 (a surprise drop in guest who was visiting Northern California for a wedding), Darryl Stallworth '92 (a former Cal football player who filled me in on the Bears' football prospects for the upcoming season), James Zahradka '98 (who is working in the California Attorney General's office, with one of his cases involving California's challenge to the rescission of the Deferred Action for Childhood Arrivals (DACA) policy by the Trump administration), Bill Mantle '74, Maggie Trinh '11, Michael Marriott '11, and Gene Woo '85. We also had a group of eager and enthusiastic students in the Class of 2021, who will be starting law school in just a few weeks. It was great to see the incoming students learn about life at King Hall from the alums.

I filled in the King Hall faithful on developments at the law school, including the great incoming class, wonderful faculty programs, and all the activity around the law school, including the important and hard work of the clinical programs in connection with the uptick in immigrant detentions along the border.

Earlier in the day, Karen Charney, Executive Director of Development and Alumni Relations, had coffee with Robert Kidd `77, who will be teaching Bankruptcy Law at King Hall this fall. This is the second time that he has taught the class. Our students gain immensely from teachers who have real-world experience and Robert is a wonderful teacher. He also exemplifies how our alums are dedicated to giving back to the new generation of King Hall students.