DACAmented Teachers
Posted By Kevin R. Johnson, May 8, 2018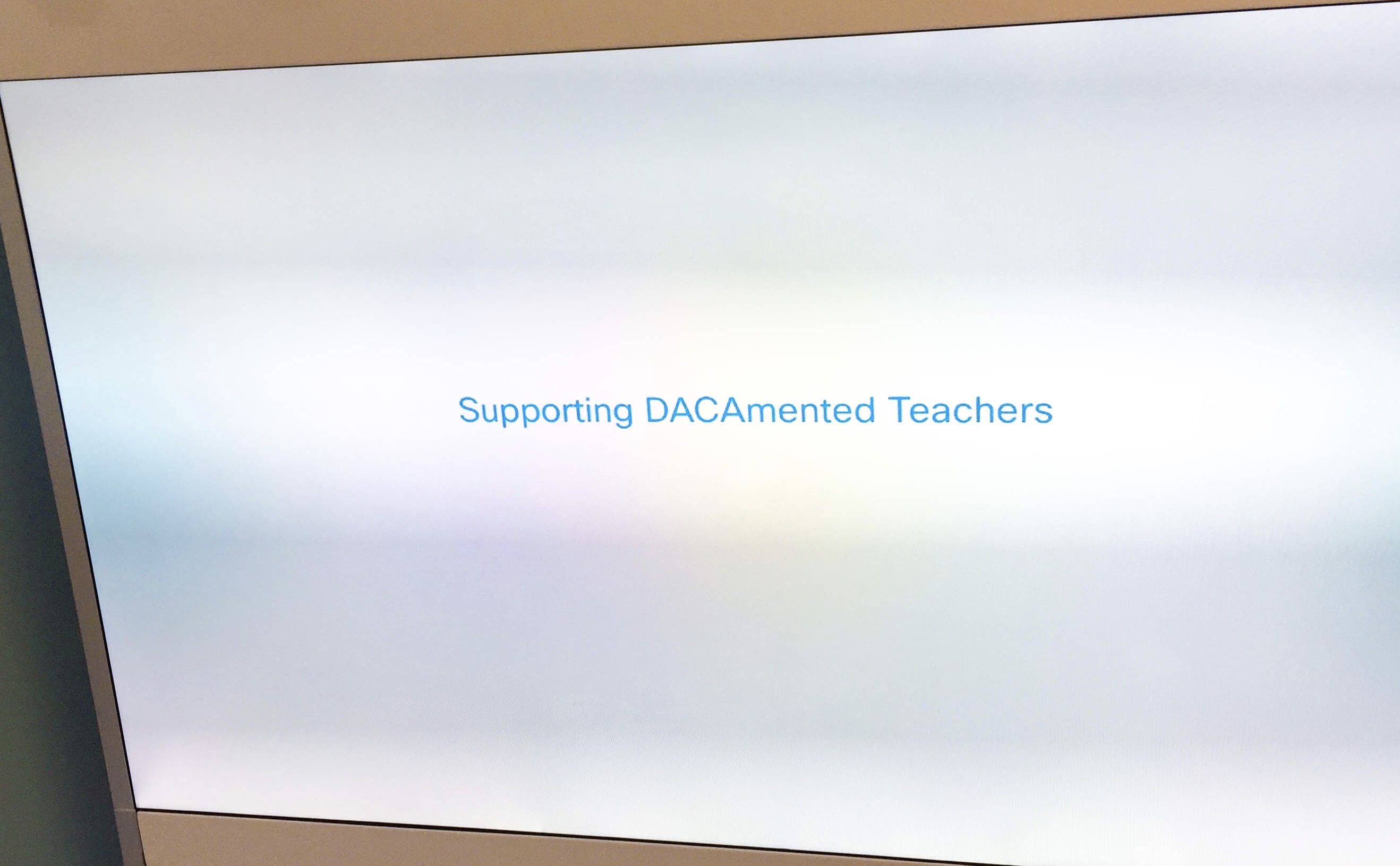 Today, I participated in a discussion of school administrators, school board members, and administrators from all over the state at the Association of California School Administrators (ACSA) office in downtown Sacramento.  The topic of discussion was "DACAmented" teachers.  I talked about the background of the Deferred Action for Childhood Arrivals (DACA) program, which President Obama created in 2008 and President Trump attempted to rescind in 2017; courts have enjoined the rescission and the future of DACA is uncertain. 
Our own Professor Amagda Pérez `91, co-director of the Immigration Law Clinic, talked about possible forms of relief from removal for teachers who are undocumented or are DACA recipients.        
Among those in attendance were Jessie Ryan, Board President of the Sacramento City Unified School District, and Jorge Aguilar, Superintendent of the District.  Iván Carrillo, who earned his bachelors at UC Davis and is the Legislative Advocate for the ACSA, organized the meeting, which led to a productive discussion of how we can best serve our immigrant students and teachers.