Welcome Reception for Women Faculty
Posted By Kevin R. Johnson, Oct 26, 2018
Guest post by Afra Afsharipour, Senior Associate Dean for Academic Affairs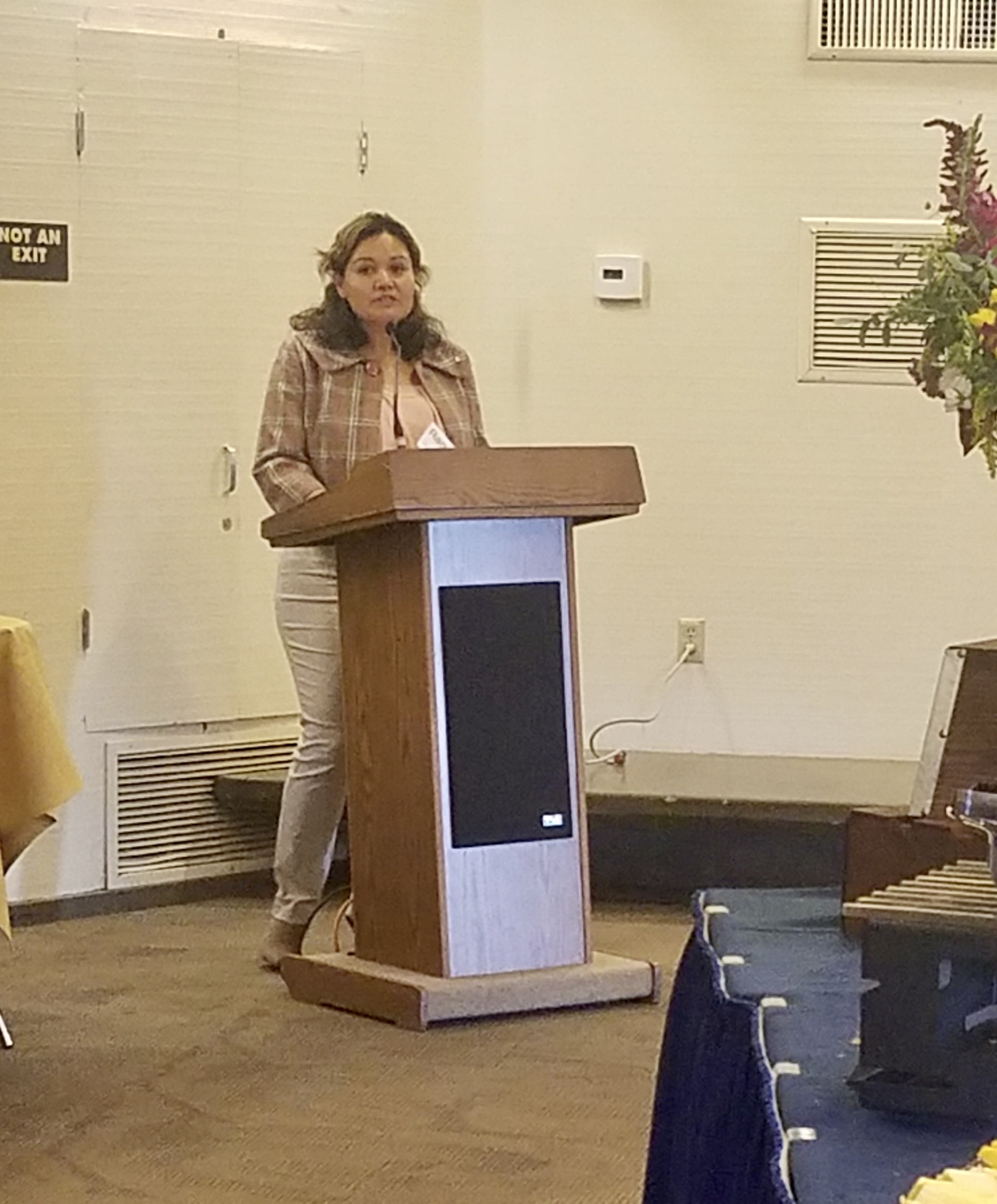 Professor Aldana speaking at the welcome reception
On Wednesday, Oct. 24, I had the privilege of attending a welcome reception for women faculty hosted by UC Davis Academic Affairs. It was a wonderful and well-attended event with faculty from many departments, including the law school. It was so inspiring to learn about the innovative research and teaching done by women faculty across the UC Davis campus. The event included several distinguished speakers, including my law school colleague Raquel Aldana who serves as the Associate Vice Chancellor for Academic Diversity for the entire campus. As noted at the event, Professor Aldana is also the co-chair of the task force established by the Chancellor to coordinate UC Davis' planning to become a federally designated Hispanic Serving Institution, or HSI. As she noted, this is an incredibly important milestone as UC Davis would become one of only a handful of top-tier research universities to also be an HSI.
Speakers also included Provost Ralph Hexter and Phil Kass, Vice Provost-Academic Affairs. They both spoke about the enormous efforts of UC Davis in recruiting, supporting and retaining a diverse and excellent faculty, especially women faculty. For example, programs like UC Davis ADVANCE have achieved so much in strengthening and transforming UC Davis. The UC Davis Advance program has focused on increasing the representation of women, especially Latinas, in science, technology, engineering and mathematics (STEM). 
It was a moving event that both celebrated the campus's achievements thus far and stressed the efforts that UC Davis will continue to undertake to achieve even greater success for women faculty.