2013 Steve Boutin Invitational Golf Tournament
Posted By Kevin R. Johnson, Oct 15, 2013
A group of about 70 King Hall students, alums, professors, and supporters played in the 5th Annual Steve Boutin Invitation Golf Tournament on a blustery Sunday morning at Wildhorse Golf Course in Davis.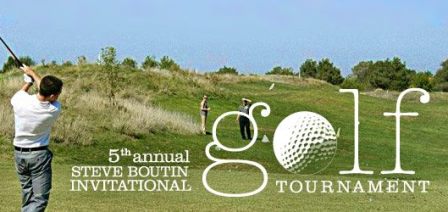 My team (the Dream Team), which included, among others, Dean Emeritus (and local golf guru) Rex Perschbacher, had an excellent day on the links, winning both the Most Improved Golfers Award and the "Almost Champions" Award. Former Alumni Board President Steve Boutin '72 and Professor Clay Tanaka worked hard at organizing the event and getting the golfers out there. Attendees included Judge Shellyanne Chang and alums Gil Roque '75, Kathryn Doi '85, Dan Stouder '03, Gary Loveridge '72, Kevin Davis '07, and Brendon Hansen '11. King Hall alum Maggy Krell '03, currently running for District Attorney of Sacramento County, and Assembly candidate Dan Wolk kicked off this golfing extravaganza.
The Annual Steve Boutin Invitation Golf Tournament benefits the students of the King Hall Legal Foundation. Congratulations to Steve and KHLF on a wonderful event!