1L Negotiations Competition 2016
Posted By Kevin R. Johnson, Sep 26, 2016
I had an out-of-the-ordinary Saturday morning at King Hall.  Well-dressed first-year students were in the Kalmanovitz Appellate Moot Courtroom at 8:30 a.m.  It was the King Hall Negotiations Team's (KHNT) annual competition for first year students.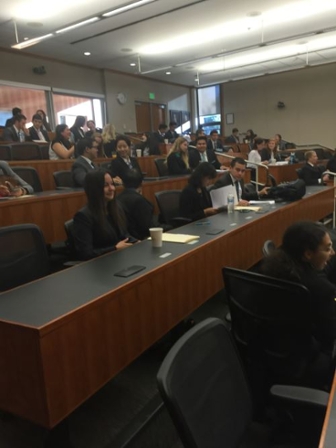 I welcomed the group, extolling the benefits of negotiations, alternative dispute resolution (ADR), and skills training. Employers look for such skills when they interview for new attorneys.
The King Hall Negotiations Team should be congratulated on putting together the competition, which tests the negotiation skills of our first year students.  Of course, Professor Donna Shestowsky is the inspiration of our great ADR students.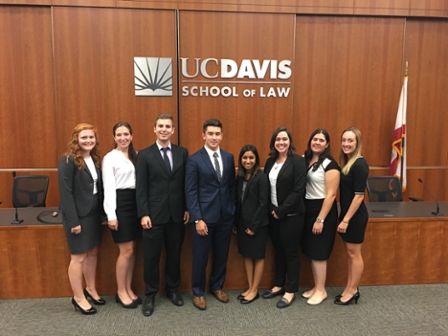 Winners and finalists of the competition. Photo courtesy the KHNT Facebook page.
I was pleased to see such a successful event for the Negotiations Team! Congratulations, all!